We offer the raw materials necessary to manufacture all types of products made with plastic
Our clients are manufacture packaging, plastic film bags, plastic boxes and irrigation pipes, among others, thus covering many fields such as food, cosmetics, tableware, detergents, irrigation, nets and any in which plastic is used as raw material.
(Linear low-density polyethylene)
(Medium-density polyethylene)
(General purpose polystyrene)
(High-density polyethylene)
(Low-density polyethylene)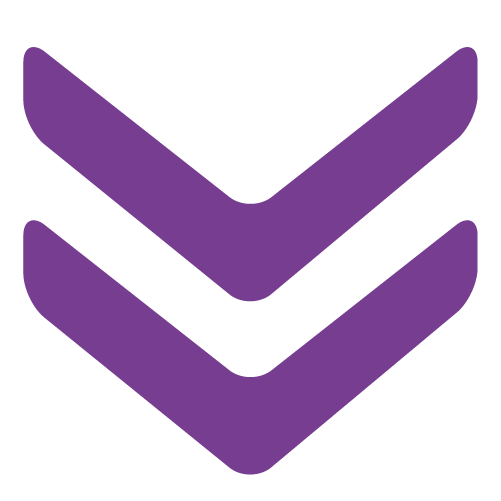 (Linear low-density polyethylene)
(High-density polyethylene)
(Low-density polyethylene)
POLIPROPILENO
Homopolymer
What is high-density polyethylene?
High-density polyethylene is a polymer from the olefinic polymer family (as propylene), or from the polyethylenes family. Its formula is (-CH2-CH2-). It is a thermoplastic polymer formed by repetitive unities of ethylene. It is described as HDPE (high-density polyethylene). This material has, among its uses, the production disposable plastic packaging.
What can be done with high-density polyethylene?
High-density polyethylene can be copolymerised with propylene. Some of its applications are: plastic bags, food packaging, detergents and other chemical products, housewares, toys, hip femoral acetabulum prothesis, protection devices (helmets, kneepads, elbow pads…), land waterproofing (dumping sites, pools, ponds, dynamic piles in great scale mining), mechanic parts packaging, trays, geometrically adapted thermoformed items and flooring.
What is low-density polyethylene?
Low-density polyethylene is a polymer from the olefinic polymer family, as polypropylene and polyethylenes. It is a thermoplastic polymer formed by repetitive unities of ethylene. It is described as LDPE (low-density polyethylene).
What is medium-density polyethylene?
Medium-density polyethylene, as its name suggests, has an intermediate density between HDPE and LDPE, with a range oscillating between 0,930-0,945 g/cm3. This resin is synthesised when a balance between rigidity and impact resistance is required in the final product.
Where is polypropylene used?
Polypropylene has been one of the major growing plastics in recent years and it is predicted that its consumption will continue growing more than other principal thermoplastics (PE, PS, PVC, PET).
In 2005 PP's production and consumption were of 9 and 8 million tons respectively, a volume only inferior to PE. PP is transformed through various different processes.
The most used are:
Injection moulding for a vast variety of parts, from toys to car bumpers.
Blow moulding for hollow containers such as bottles or petrol tanks.
Thermoforming for food packaging, for example. PP is particularly used in applications that require high temperature resistance (microwave) or low temperature (frozen food).
Fibre production, woven as well as non-woven. Profile extrusion, sheets and pipes.
Film production, specifically: Bi-oriented polypropylene (BOPP), the most extended, which represents more than the market's 20% of flexible packaging in Western Europe.
Cast film, blown film, a small market nowadays (2007) but rapidly growing. PP is used in a wide range of applications which include food packaging, textiles, laboratory equipment, car parts and transparent films. It has a great resistance against chemical solvents as well as against alkalis and acids.
The majority of PP are suitable for contact with food and a small part can be used in sanitary applications (surgical stockings for hernia treatment), or pharmaceutic.
What uses has polystyrene?
Polystyrene's main advantages are easy usage and relative low cost. Main disadvantages are low resistance to high temperature (it is deformed below 100 ºC, except for syndiotactic polystyrene) and its modest mechanical resistance.
Shock-resistant polystyrene is mainly used in the production of injection moulding items.
Some examples: tv cases, printers, refrigerator doors and interiors, disposable shavers, toys. Depending on the applications additives can be added, such as fireproof or colouring substances. Crystal polystyrene is also used in injection moulding when transparency and low cost are important. Examples: CD boxes, hangers, egg boxes.
Rigid foam production is another relevant application, sometimes referred to as extruded polystyrene or XPS, not to be confused with expanded polystyrene EPS. These XPS foams are used for instance in meat trays in supermarkets and also in construction works.
The biggest polystyrene's application in Europe is the production of disposable packaging for dairy products through thermoformed extrusion. In this case a mixture of crystal and shock is usually used. Proportion may vary if mechanical resistance or transparency is to be favoured.
Dairy product packaging is a considerably important market, which use an almost exclusive feature of polystyrene: its drying quality. This is what makes separating a yoghurt with a simple hand movement possible. The expanded form (expanded polystyrene) EPS is used for thermal and acoustic insulation and it is better known for names given by various commercial brands (Poliexpan, Telgopor, Emmedue, Icopor, etc.).
The extruded form (extruded polystyrene) XPS, is used as floor insulation due to its greater mechanical resistance and also as sandwich type panels in building's facing walls. But its most specific use is insulation in inverted roofs where insulation material is put above waterproof material, thus protecting it from whether conditions and extending its service life.
Other minor applications: sports clothing, for example, as it floats, it is used in life vests and in water sports products; due to its light and damping characteristics it is used in cycling helmets, motorbike helmets and even in Formula 1 helmets (it is EPS what really offers protection against impacts in the event of a crash); it is also used as a binder in certain explosives such as RDX and Napalm (for example MK7718).